Company
Faresin srl works since 1970 in the field of exceptional transports, studying routes for cargos outside shape and outside weight that cannot be transported using conventional methods. It responds to customers needs and is able to offer a complete and professional service.
Faresin srl puts its trucks to your average disposition to transport forged, explosives, deep machinery, tanks, rings and bases, with precision and punctualities every day.
Technical staff analyses and processes the route of manufactured products, for each client, through all Countries of the European Union and those of the East, verifying feasibility and logistics, with a solutions to the aim to optimize times and costs.
Moreover, the company offers logistic services and an optimal management of the goods incoming and outgoing.
Strong points
Exceptional transport and in particular rings of great diameter, tables, deep and bases
Demand and allowed obtaining
Inspections on the route
Visits near the client in order to estimate the best possible solutions
System to plan the outline of cargo and in order to optimize to the maximum every single transport
Prepared, formed and professional staff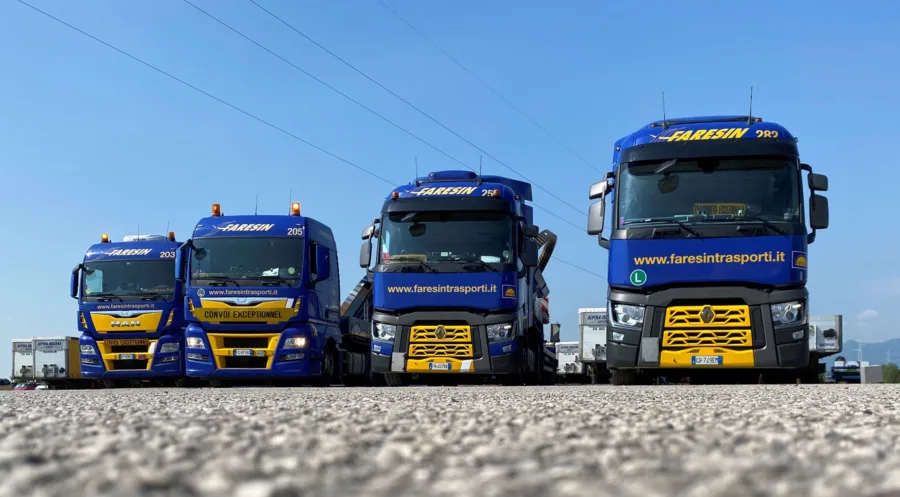 Our cars
Faresin possesses and uses its trucks for several types of transports that goes from the normal tractors to the exceptional ones, and in terms of capacity…